What is affiliate marketing: Affiliate marketing or referral marketing is a business model in which a organization pays money (commission) to Affiliates to generate traffic or direct traffic to the organization's services and products.
And the money that the companies pay them as commission motivates them to find a good way to generate traffic to the target company's products.
Affiliate marketing is a money-making business, and in this article, we are going to give complete explanations about what affiliate marketing is and how to make money from affiliate marketing, strategies, etc.
Key points about affiliate marketing
As we said earlier, affiliate marketing is a marketing plan that companies pay to their affiliates as a commission for sales or traffic generated by these affiliates.
Companies mostly pay commissions to affiliates for the sales that are made and less per click or impression.
Affiliate marketing can generate thousands of dollars of money every month by offering good products to target customers. You can make money without much effort by using a good strategy and this will make you make money while you are sleeping.
You can earn from selling other people's products without bothering to make the product.
Due to the convenience and flexibility of working at home, affiliate marketing is considered as a second job among people.
According to STATISTA, costs of affiliate marketing may reach in United States from $5.4 billion in 2017 to $8.2 billion by 2022.
Affiliate marketing can be a very good option for you if you want to earn money without much investment.
So, now that we are somewhat familiar with the concept of affiliate marketing, let's understand how we can earn from affiliate marketing.
What Is Affiliate Marketing
Affiliate marketing is a marketing technique by which an affiliate can receive money as a commission for recommending or marketing the services or products of a person or company or to others.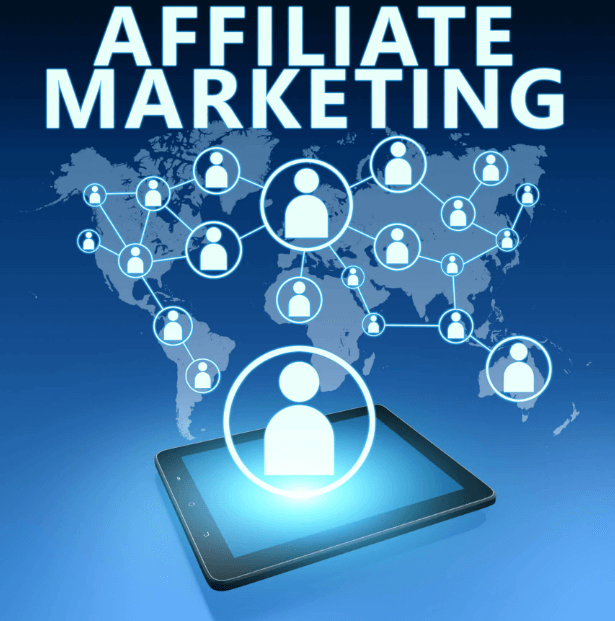 This is like a referral program in which you offer other people's services or products to your audience on social mediaor your YouTube channel or blog, and when your audience uses that service because of the trust they have in you or buy the product, you will receive a commission.
So, the commission that you receive may be based on the percentage of the sale of each product or it may be a fixed amount. The product sales are tracked by the affiliate links that the service/product owner has provided to you.
If you are a little confused, let me simplify this for you and explain the main components of affiliate marketing below.
Understanding Affiliate Marketing
With the appearance of WEB3, and the headway of online business. There has been a spike in the progress of affiliate marketing.
Amazon Inc, you might be aware, has been one old player in advancing affiliate marketing programs, where bloggers and publishers can participate in the Affiliate Program.
Therefore, in Amazon affiliate marketing you choose a service or product and share the affiliate link on your social media or website.
This way each time somebody buys an item through the affiliate link you gave, the organization will trace the buy and give you a commission for the sale.
Affiliate marketing is basically a pay-for-performance. It implies organizations like Amazon usually pay the publishers per sale and less per click or impression.
How does affiliate marketing really work?
To comprehend how Affiliate Marketing functions, you need to comprehend the key parts of Affiliate marketing.
Product Ownership
A product owner is one who owns the items or services and expects the items to be sold. They can be an enormous organization, a small and medium business, or an entrepreneur who made the product.
The product can be anything. For instance, a cosmetics, refrigerator, and so on, or something like an online course. Also, this service can be web hosting services, car rental, etc.
For instance, the product owner could be a web host who needs to grow their audience by contacting more people through writing for a blog, whose readers could be potential web host customers.
Affiliate Marketer
An affiliate marketer is a publisher who can be an organization or an individual, like a blogger or YouTube.
The affiliate marketer advertises services or products on his platform or site by persuading the audience. They can do this by convincing content around the service or product and making sense of its advantages.
If readers or audiences find the services or products helpful, they can purchase this service or product through the affiliate link. At the point when a successful buy is made, the affiliate marketer gets a percentage of that sale.
Success as an affiliate marketer requires a brand that your audience can trust enough to take their recommendations.
Consumer
Affiliate marketing is based on the behavior of consumers, and consumers can be YouTube channel subscribers or blog readers, etc., who regularly check out the publishers' content for information, and when the audience finds the content useful, they trust affiliate marketers and make purchases.
Affiliate Marketing Network
Although you can directly contact a brand to partner with them, you can facilitate this process
with the assistance of a affiliate network, for example, Amazon Affiliate Marketing Network. The Affiliate Marketing Network acts as an intermediary between the merchant and the affiliate company and handles things like product delivery and payments to simplify the process.
In fact, a few merchants run their affiliate marketing programs through only one affiliate marketing network.
For this situation, you are to advertise the product or service through the network. It can give you different choices for picking services and products.
Advantages and Disadvantages of Affiliate Marketing
Affiliate marketing can have many benefits for companies and affiliate marketers.
Companies offering products or services benefit from the low cost of advertising and the creativity of affiliate marketers.
In this manner, affiliate companies get the benefit of extra sales and make money with affiliate marketing.
The profit from investment for affiliate marketing is extraordinary because the company only pays for the traffic that converts to sales. The cost of advertising, if any, is the responsibility of the affiliate company.
Previously, companies used to pay for banner ads per click or impression. But with the advancement of technology, commissions have changed for actual sales.
Therefore, most affiliate marketing programs were vulnerable to fraud, because clicks and impression can be generated by robots.
Now, affiliate programs have severe conditions to generate leads. There are additionally certain prohibited acts, for example, installing adware or spyware that diverts all product search requests to an affiliate company page.
Some affiliate marketing programs take a step ahead to demonstrate how a service or product should be discussed in the content before the affiliate link is approved.
So, an effective affiliate marketing program requires planning. Terms and conditions ought to be obviously expressed, particularly if that the agreement pays for traffic rather than sales. Since the chance of fraud in affiliate marketing is possible.
Some unprofessional affiliate marketing companies can squat on misspelled domain names and charge commissions for redirects.
They can fill out online enrollment forms with stolen or fake data, or purchase AdWords for search terms the organization is already ranking for, and so on.
Regardless of whether the terms and conditions are clear, an affiliate marketing program requires someone to oversee the affiliate marketing companies and enforce the rules.
But in return, a company can access motivated and creative people to help sell their products or services to the world.
Pros of Affiliate Marketing
Access to a greater market
Better accounting of qualified leads
Low-cost promoting
Cons of Affiliate Marketing
Lots of scams
Less creative control
Vulnerable to theft
The internet offers vast opportunities for earning money online. Upwork and the Freelancers Union found that 35% of the US labor force was freelancing in 2019.
Furthermore, 77% said current technology has made it more straightforward to find freelance work.
Affiliate marketing is one of the best ways to earn money online. Affiliate marketing generates passive income, but does it really work? Let's take a closer look.
Important Notes
Affiliate marketing in the real sense means selling the services and products of another company or person.
According to a survey conducted in 2016, 9% of people who work in affiliate marketing earned more than 50,000 from affiliate marketing.
Keep it in your mind that you will probably make money with affiliate marketing content that is like your content.
If your affiliate marketing income drops, traditional advertising and selling of your products can help.
How the Affiliate Marketing Is Defined?
Fundamentally, affiliate marketing means selling services and products from another company or person.
It works like a referral service. You start a site or blog and join affiliate programs relevant to your audience.
You can connect to these programs through affiliate marketing networks that provide you with a link that you place on your site.
At the point when somebody taps on the link and purchases the item, you get a portion of the sale as a commission.
How Much Money Can You earn with Affiliate Marketing?
The affiliate marketing industry is quickly developing. STATISTA announced that affiliate marketing costs in the US are expected to reach $8.2 billion by 2022. This is a huge increment from $5.4 billion in 2017 and $1.6 billion in 2010.
One more review from VIGLINK shows a more detailed look at how much money affiliate marketers make. As per the study, 9% of publishers produced more than $50,000 with affiliate marketing in 2016.
Most merchants – 65% said they earn between 5% – 20% of their yearly income from affiliate marketing. The overview also found a connection between experience and income.
Among the top-earning companies, 60% had been engaged with affiliate marketing for five years or more.
The top benefit of affiliate marketing is that once you start, you can make money with affiliate marketing automatically, depending on your work and the time you devote.
All you really need is steady traffic to your blog or site.
However, there are a few disadvantages and weaknesses. For instance, In the event that an organization changes the terms of its affiliate program, your profit can be impacted. Becoming an affiliate for the wrong business can also cause problems for you.
In this way, If your website or blog audience doesn't buy the services or products, you won't earn money with affiliate marketing.
Is Affiliate Marketing Worth It?
Once in a while, advertisers might ask why they should become affiliate marketers to make a little percentage of their sales.
Is it truly worth it?
Why affiliate marketing when there are such countless ways to earn money with affiliate marketing?
Indeed, affiliate marketing is one of the cheapest ways to earn good money online without the difficulties of making a product or selling it without help from anyone else.
You should simply recommend the product to your audience and make money online.
Let's take a closer look at the benefits of affiliate marketing to see why you might want to consider it a source of income.
1. Affiliate Marketing- Passive Income
Not at all like a customary work that expects you to work consistently to keep earning, affiliate marketing permits you to earn while you sleep. With time and effort, you can consistently make a lot of money every time someone makes a purchase through the affiliate link.
2. Low-Cost Investment
Beginning a business generally costs money. If you intend to make a product, you need many things – a thought, enough money, a team to market and sell the product, and other investments.
However, it costs you nothing to begin with affiliate marketing. You just have to spend effort and energy to make quality content about the product and persuade your audience towards it.
3. Work From Anywhere
Affiliate marketing is implemented online, you can work from anyplace you need to make content and insert the affiliate links.
Your ccontent keeps earning you as long as your affiliate links work. If you hate the office environment and love working from home, this is a great side hustle idea.
4. Better Performance, More Money
Usually, a job pays a fixed amount of money if you work 40 hours a week or 45 hours a week. Although sometimes you can get some bonus based on your performance, it is still limited and boring.
Though, affiliate marketing is completely dependent on your performance. The more effort you put into your content and building your audience and brand, the more money you can make.
How Affiliates Make Money with Affiliate Marketing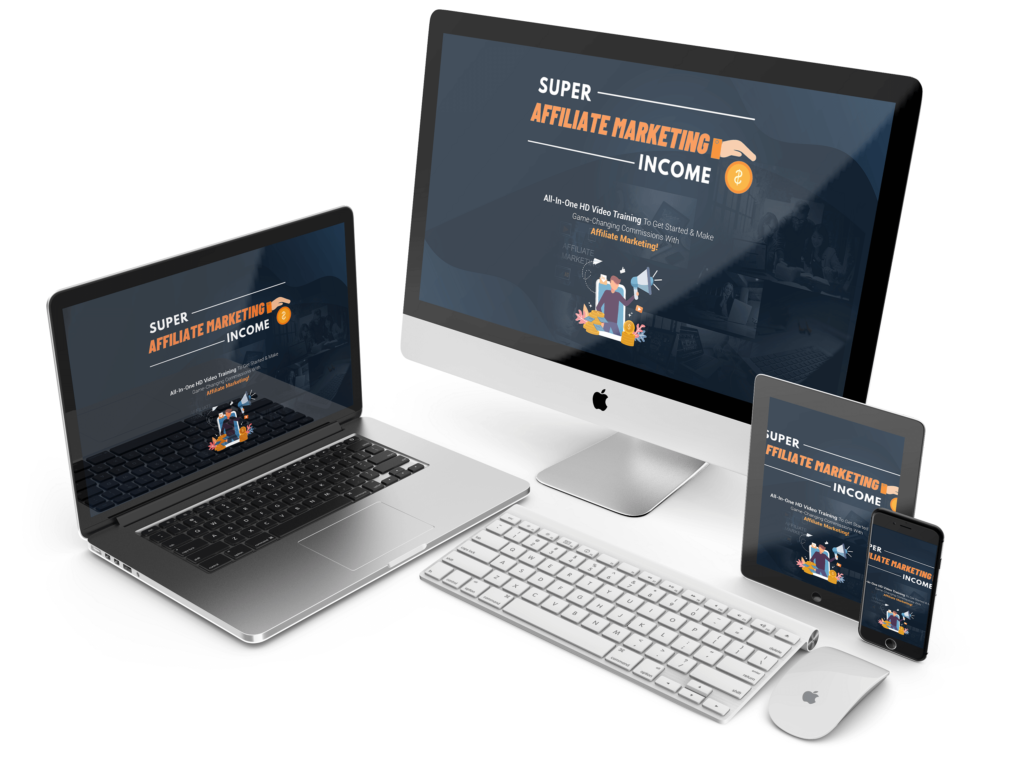 An affiliate marketer is paid in several ways:
Pay per click when you divert clients from your blog or advertising channel to the seller's site where the product is listed.
Pay per sale to get a little percentage of the product's selling price.
Pay per lead based on the number of leads for signing up for a newsletter, downloading, or going to a free product trial, etc.
Presently, the question is, what amount might an affiliate marketer earn?
Indeed, there is no restriction. Your profit depend on your work, payment method, and industry.
You can earn month to month from two or three hundred bucks to thousands of dollars from affiliate marketing.
In any case, your income depends on the number of affiliate marketing programs, subscribers, and followers you have, quality of your content, and your reach to people.
How Can You Develop a Successful Affiliate Marketing Strategy?
Getting started in affiliate marketing is generally simple, but making a consistent income from affiliate programs is something else entirely.
If you're thinking of starting, getting ready first is significant.
Begin by thinking your audience. What sort of services and products do they need? What products do you currently use that you feel happy with recommending to your audience?
Keep in mind, you can always add affiliate links from different affiliate programs to your site. However, it's ideal to stick to products that are relevant to your content to boost click-through rates and hold your audience's trust.
Then, research individual affiliate programs to look at their structures. You need to consider the factors such as the size of the commission and the times the organization pays affiliates.
Be certain you also comprehend the principles they impose on members of their affiliate networks.
Continuously remember that you will probably make money with affiliate marketing content like yours.
At last, be upfront with your audience. Add a disclosure to your blog or some place on your site to tell them they could come across affiliate links.
The disclosure can add more to your credibility.
Conclusion
Affiliate marketing can be profitable, but it requires time and work to turn it into a reliable type of revenue. Before you jump into the affiliate marketing business, do your research.
Also, remember to avoid putting all your eggs in one basket. If you hope to build a money-making website, diversify your income streams.
If the affiliate marketing income drops, traditional advertising and selling your products can help.
It is also proposed to attempt different affiliate programs to make money with affiliate marketing. Since a few sources will give you a better chance of more income.
For instance, be active in affiliate marketing for selling services and products. Thanks to marketing efforts, most internet businesses have launched affiliate marketing on their site. So, there is no need to worry about this.