Wise vs Revolut: Choosing between Wise and Revolut can be a challenge, as both offer similar services for international currency transfers. But which one is right for you?
Wise (formerly TransferWise) and Revolut both offer affordable solutions for transferring funds in multiple currencies. Both can help you save on foreign exchange fees.
While both companies provide similar services, they each have their own distinct features and fees. In this comparison between Wise and Revolut, we will look at the differences, features, and fees to help you determine which option is best for your personal or business needs.
Both Wise and Revolut allow you to create personal and business accounts, but this article will primarily focus on personal accounts.
Please note that the information provided below may not be up-to-date as both Wise and Revolut regularly change their terms and services. Be sure to check the official websites for the most accurate information.
Important to mention: TransferWise rebranded to Wise as of March 3, 2021
Wise vs Revolut Comparison
Wise
A Global Money Management Solution Wise, formerly known as TransferWise, was established in 2011 and is based in the United Kingdom. With a Wise account, you can easily manage your money globally, allowing you to send, receive, and spend funds around the world.
The Wise debit card allows you to make purchases abroad in multiple currencies. Your account also provides you with the capability to receive funds in a variety of currencies and transfer money to individuals in different countries
The Wise business concentrates on offering cheap money transfer service, allowing clients to send transfers between bank accounts in multiple countries. The company has continued to add more features for its customers while still providing affordable bank-to-bank payments from one currency to another.
Wise has quickly grown in popularity, thanks to its low fees and transparent services. A borderless account is an intriguing option for those who require local bank details in various countries.
All available features can be accessed once you open a Wise multi-currency account.
This means you'll be able to:
Have account balances in 56 different currencies.
Quickly convert currencies with minimal fees.
Receive bank details (balances with account details) in 10 currencies (US dollars, British pounds, Euro, Canadian, Australian, New Zealand, and Singapore dollar, Hungarian forint, Romanian leu, and Turkish lira).
You can set USD, GBP, AUD, and EUR direct debits.
A Wise debit card is available in the U.S., Europe, Singapore, New Zealand, and Australia (as of this writing).
You can spend in any currency using a debit card. Transactions are conducted with very low fees.

All Wise multi-currency accounts are electronic money accounts. They differ from traditional bank accounts because:
You can't get loans or overdrafts.
You can't earn interest on your account.
Bank accounts provided are simply "addresses" for electronic money accounts. They aren't real bank accounts, even though bank details are unique. They can still be used to receive funds, just like real bank accounts.
Your money is protected and safeguarded but not guaranteed by the Financial Services Compensation Scheme (FSCS).
One of the main reasons people use Wise is that they don't have to worry about being charged outrageous exchange rates or international transaction fees.
The same account can be used to convert, receive and send funds in different currencies. They have the lowest fees on the market, and you'll always get the current exchange rate.
Wise debit card can be used to withdraw money from ATMs, pay online or purchase items in multiple countries worldwide with the funds from your online account.
Revolut
A Leading Financial Services Provider
Founded in 2015, Revolut is a UK-based private company like Wise. With Revolut, you can easily transfer funds to other Revolut users or directly to bank accounts. The company holds a banking license, making it a trustworthy provider of financial services.
Through the use of a Revolut MasterCard, you can make purchases using the funds in your account balance. In addition, Revolut offers virtual cards and the ability to trade in cryptocurrencies.
Revolut was established to serve the needs of international business individuals and busy travelers. The multi-currency card offered by the company enables you to perform currency exchanges swiftly and at low costs. Whether you are withdrawing money from an ATM, paying for purchases, or using the app, you can easily exchange your money.
Revolut simplifies the process of transferring money to bank accounts, as well as to other Revolut accounts. With just a few clicks, you can send and receive money with ease.
Upon signing up for a Revolut account, you will receive either a MasterCard or Visa prepaid debit card or a virtual card. These cards provide you with the ability to make purchases and withdraw cash in 120 different currencies. Additionally, Revolut allows direct transfers in 26 currencies within the app.
Revolut also provides you with an account number and a sort code, similar to traditional banks, to receive payments. You can fund your Revolut account using various methods, including Google Pay, bank transfer, Apple Pay, and standard debit or credit cards.
Read also:
Which is More Affordable: Revolut or Wise?
Wise and Revolut both offer cost-effective money transfer and banking solutions through user-friendly and straightforward apps, saving you considerable time, effort, and money. They both have a vast number of satisfied customers globally and are well-regarded and fully regulated banking options.
When it comes to transferring smaller sums of money, both companies have similar offerings. However, for higher transfer amounts, Revolut has fewer limitations on the amount you can send. If you frequently travel, Revolut may be the better option, as it provides a range of useful features for use abroad. To learn more about these features, see the "Other Services" section of this comparison.
Availability
While both Wise and Revolut are widely available, they may not be accessible in every country. Check the following section to see which countries each service operates in.
WISE
Wise operates in 230 countries across the world, including the United States and several Asian nations. However, there are certain countries where Wise services are not available, including Afghanistan, Burundi, Central African Republic, Chad, Congo Republic, Crimea, Cuba, Democratic Republic of the Congo, Eritrea, Hong Kong, India, Iran, Iraq, Malaysia, North Korea, Somalia, South Sudan, Libya, Sudan, Syria, United States territories, United Arab Emirates, Venezuela, and Yemen.
The Wise card is available for people and businesses in the UK, Switzerland, Australia, New Zealand, Singapore, Japan, most of the EEA, and the US. There are a few exceptions, so check the list of eligible countries.
REVOLUT
Revolut's services are currently limited to residents of the European Economic Area (EEA), Australia, Canada, Singapore, Switzerland, Japan, and the United States. Its business services are accessible only to companies registered and located within the European Economic Area (EEA) and Switzerland.
WINNER: Wise is available in a wider range of countries, making it the winner in terms of availability.
Compare money transfer services
Both Revolut and Wise provide convenient methods for transferring money to bank accounts or between their respective accounts. Customers have the option to use a debit card, allowing for worldwide usage.
WISE
The completion time for money transfers through Wise can vary based on the country and currency being transferred. Typically, transfers are completed within a maximum of two business days, but many transactions are completed much sooner.
The arrival time of your transfer will depend on the processing speed of the receiving bank. The process can also be affected by the payment methods available in the country you're sending funds from.
While some methods are quicker than others, card payments are generally processed in just a few minutes, while bank transfers may take longer. Once you initiate a transfer, you will be able to see the estimated time for each method.
You can view the list of countries supported by Wise for sending funds, and the sending limits will depend on the payment method and currency being transferred. You will be notified if you attempt to send an amount over the limit for a particular currency. This information can be found in the Currencies section.
With Wise, transferring money between two Wise accounts is free and requires no additional bank information. However, a nominal fee may be applied when sending funds from your Wise account to an external bank.
Additionally, transactions involving currency conversion may incur a conversion fee. You can easily find out how much the fee is by visiting the Wise pricing page.
Wise offers support for 56 different currencies, and opening a new balance in a desired currency only takes a few seconds. You can use the funds in your multi-currency account to send money to over 70 countries.
REVOLUT
Revolut does not impose any fees for depositing funds into your Revolut account using a bank transfer, however, some third-party charges may apply.
Revolut supports international transfers in the following currencies: AED, AUD, BGN, CHF, CAD, CZK, DKK, EUR, GBP, HKD, HRK, HUF, ILS, ISK, JPY, MAD, MXN, NOK, NZD, PLN, QAR, RON, RSD, RUB, SAR, SEK, SGD, THB, TRY, USD, ZAR.
No fees are incurred when you use Revolut to make transfers within your foreign exchange limit. However, if you exceed your foreign exchange limit, a 0.5% fee will be charged on the transaction amount. To enjoy an unlimited foreign exchange limit, upgrade to either Revolut Metal or Revolut Premium.
Revolut offers one free transaction outside the SEPA region each month. Each additional transaction is subject to a fee of £0.50.
Transfers of GBP to bank accounts within the United Kingdom usually take just a few seconds to complete. In the case that the receiving bank hasn't adopted faster receiving methods, the process may take up to three working days.
EUR transfers to bank accounts within the SEPA region are usually completed in a matter of seconds. If the recipient bank doesn't support instant payments, the transaction may take up to two business days.
Transfers of MYR, INR, and IDR to banks in Malaysia, India, and Indonesia are typically completed within one business day. However, some international transfers may take up to five working days before the receiver can access the funds.
In general, there are no limits to the amount that can be transferred in various currencies. However, some of Revolut's payment partners may have restrictions on certain currencies.
WINNER: Overall, Wise offers transfers in a greater number of countries and currencies, and transfer speeds are comparable between the two services.
Getting Payments
Getting payments into your account is a crucial aspect. It's essential that this process is efficient and seamless.
WISE
Getting money into your Wise account is straightforward and operates similarly to a traditional bank account. Simply supply the bank information for the desired currency to the sender.
Wise allows you to hold and convert money in 56 currencies, but you can only receive payments through local bank accounts in 10 of those currencies. You can share these account details with others to receive payments, allowing for seamless transactions as if you had a local account.
Bank details for 10 currencies are available with Wise, including USD (availability may vary by country), Romanian leu (restricted to Switzerland and EEA residents), Turkish lira, EUR, AUD, PLN, SGD, NZD, GBP, CAD, and HUF.
REVOLUT
A Revolut account balance works just like a regular bank account and will be updated as soon as the transfer reaches it.
Most transfers are processed quickly. However, in some cases, it may take a bit longer to receive funds, depending on the type of currency and transfer. International transfers may take up to five working days to be completed, while domestic transfers are often processed within two working days or less.
Revolut provides the option to receive money into your account through bank transfer in 28 different currencies including AED, AUD, BGN, CAD, CHF, CZK, DKK, EUR, GBP, HKD, HRK, HUF, ILS, JPY, MXN, NOK, NZD, PLN, RUB, QAR, RON, SAR, SEK, SGD, THB, TRY, USD, and ZAR. However, it's important to note that some countries may not support inbound transfers.
WINNER: Revolut offers more currency options for opening bank details compared to Wise.
Costs & Fees
Knowing the cost of services, whether they are free or paid, and the associated fees, is crucial when it comes to managing your finances.
WISE
Opening a Wise account is completely free. For currency exchange, Wise always uses the mid-market rate and may charge transfer fees for transactions made outside of Wise. The amount of these fees will depend on the currency being sent and received, as well as your location. Wise is transparent about all its fees, which are very low, and you will always be informed of the transfer fees before making a transaction.
Using your Wise card to make purchases will not incur any fees, as long as the payment is made in a currency that is held in your account. In case you don't have enough funds in the desired currency for a transfer, Wise may apply a conversion fee ranging from 0.24% to 3.69%. The pricing information on the Wise website is updated regularly for your convenience.
Your first two ATM withdrawals each month are free, up to £200 or the equivalent in other currencies. Beyond that, a fee of usually 1.75% will be charged based on where your Wise card was issued. Additionally, each withdrawal after the second each month incurs a fee of 50p or the equivalent in other currencies. For more information on fees for multi-currency accounts, visit Wise's fee section.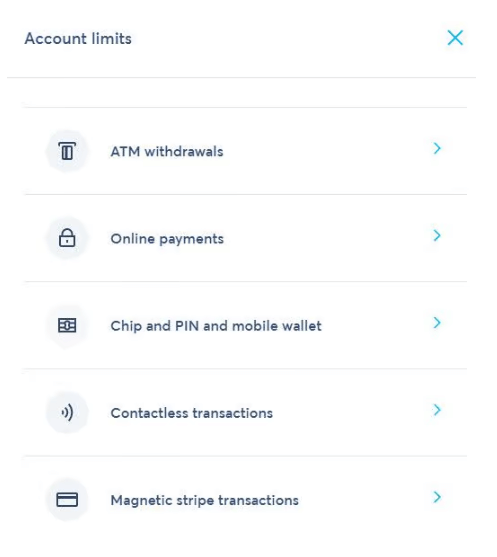 Wise's Guaranteed Exchange Rate
Wise provides a guaranteed exchange rate that remains valid for a specific duration, based on the currency being sent. The exact time frame for the guaranteed rate will be disclosed when you set up the transfer. If your funds arrive after the expiration of the guaranteed rate lock, Wise will apply the current exchange rate at the time of receipt.
You have the option to receive notifications when the exchange rate reaches a pre-determined level, or request daily email updates on the rate for the currencies you choose.
Wise's fees are transparent, and the real exchange rate is always applied, regardless of the amount being sent. If you regularly transfer large amounts, you may qualify for monthly volume discounts.
For holding larger amounts of EUR in the account, Wise charges an annual fee of 0.4%. This fee was implemented due to the negative interest rates in the Eurozone, which incur costs for Wise to hold EUR in clients' accounts. Personal account holders are exempt from the fee up to 15,000 EUR, while business customers can hold up to 70,000 EUR without charge. There is no fee for holding any other currency in your Wise account.
REVOLUT
Opening a Revolut account is free, but its features are limited. For access to additional services, you may want to upgrade to a Premium ($9.00 monthly) or Metal ($15.00 monthly) account.
Revolut offers no-cost transfers in the same currency and competitive mid-market exchange rates for most currencies, with the exception of weekends when a 0.5% markup is applied.
For cross-currency transfers within the Eurozone that exceed the monthly foreign currency exchange limit of £5,000 (or equivalent), a 0.5% fee is charged by the provider. Transfers under the limit are free. Note that international wire transfer fees may be charged by third parties for transfers made outside of SEPA.
Both Revolut and Wise have similar fees and limits, making it difficult to determine a clear winner.
With Revolut, you can pay for items using your card in any currency that you hold in your account, without incurring any additional charges. If you don't have enough currency in your account, the mid-market rate will be used to convert the currency. You can withdraw up to £200 (or equivalent currency) from an ATM without a fee, but any withdrawals over that amount will incur a 2% fee.
Free currency exchange transactions are allowed up to 1000 GBP per month (or equivalent currency), with a 0.5% fee charged for transactions over that limit. You can only withdraw up to £3,000 in cash (or equivalent currency) once every 24 hours.
WINNER: Tie. Both Revolut and Wise have affordable fees and limits, making it a tie between the two.
Accepting Multiple Currencies
If you need to receive payments in various currencies, it's important to find a service that offers the ability to accept these currencies with reasonable fees and exchange rates.
WISE
Wise enables you to deposit funds in your account using 19 different currencies, including USD, AUD, CAD, CZK, EUR, HRK, JPY, NZD, RON, SGD, BGN, CHF, DKK, GBP, HUF, NOK, PLN, SEK, and TRY. Although BRL is not supported, you can still purchase other currencies using BRL. With Wise's multi-currency account, you can hold money in over 50 currencies and enjoy real-time exchange rates whenever you need to convert them. There are no hidden fees or costs associated with opening a Wise account.
With Wise, you can receive bank details for multiple currencies, including AUD, EUR, GBP, USD, HUF, NZD, CAD, TRY, RON (available only to residents in EEA and Switzerland), and SGD. Currently, new users are not provided with PLN bank details, but this will be available again once improvements are made. Existing users with PLN bank details can continue to use them.
Sending funds from your Wise account to a bank account is possible at any time, with a conversion fee applied for transfers to different currencies and a fixed fee.
REVOLUT
Revolut offers a card that automatically converts funds into the currency of the purchase, using the best available exchange rate, if you don't have enough of that currency in your balance. Revolut allows you to hold and exchange the following currencies: AUD, CAD, CZK, EUR, HKD, ILS, MXN, NZD, QAR, RUB, SGD, TRY, ZAR, AED, SAR, BGN, CHF, DKK, GBP, HUF, JPY, NOK, PLN, RON, SEK, THB, and USD. However, if there are insufficient funds in a single currency wallet, the transaction will be declined, even if there is enough money across all wallets.
WINNER: Wise supports more currencies.
Cards
Both Wise and Revolut offer debit cards that can be utilized for cash withdrawals at ATMs and for making purchases both online and in physical stores. To determine which card is the better option, it's important to compare their similarities and differences.
WISE
Wise offers a Mastercard debit card that enables you to make purchases using any currency in your account balance. The card comes with no transaction fees and the conversion fees are reasonable. Currently, the card is available to residents of the United States, United Kingdom, Switzerland, Singapore, New Zealand, Australia, Japan, Canada, Brazil, Malaysia, and countries within the European Economic Area.
Withdrawal Limits
The amount of money you can withdraw without incurring charges varies depending on the location of your card. You can track these limits on the Wise app. Here is a breakdown of the withdrawal limits for each location:
UK and Europe: You can make 2 free monthly withdrawals up to 200 EUR/GBP. Beyond that, withdrawals over 200 EUR/GBP will incur a fee of 1.75%. Additionally, there is a 50p fee for every withdrawal over 2 per month.
Singapore, Australia, and New Zealand: You are entitled to 2 free monthly withdrawals up to 350 SGD/NZD/AUD. Withdrawals over 350 SGD/NZD/AUD will incur a fee of 1.50 SGD/NZD/AUD plus an additional 1.75%.
United States: You are allowed 2 free monthly withdrawals up to 100 USD. Beyond that, withdrawals over 100 USD will incur a fee of 1.50 USD plus 2%.

Note: If you use a currency other than the one your card was issued in, the amount will be converted to the equivalent amount in the currency of your card.
Card Usage
The Wise debit card can be used to make purchases at most locations where debit cards are accepted and for online payments. In some cases, during an online payment, you may need to verify or approve the transaction through a phone call, SMS, or through the Wise app.
Wise also offers a safety measure known as a 3D Secure (3DS) online payment that some sites require for added security. After verification is completed, payments can be processed normally. The Wise debit card can be used at most ATMs to withdraw funds.
Please note that if you need to replace your Wise debit card, you will incur a fee. Card limits vary based on the country of issuance.
You can modify card spending limits through the Wise app or website. Additionally, Wise offers virtual cards that can be obtained after opening an account and ordering a physical card. With Wise, you can hold up to three virtual cards at once, and can quickly replace or delete them as needed.
The cost to order a Wise card is 5 GBP, and a replacement card will cost you 3 GBP.
Revolut
Revolut offers four different types of cards that vary based on the type of account you have. They include:
Standard Free Accounts – which come with a standard plastic card.
Plus Accounts (priced at £2.99 per month) – that come with a Revolut Plus card.
Premium Accounts (priced at £6.99 per month) – that come with a Premium Revolut card.
Metal Accounts (priced at £12.99 per month) – that come with a Metal card.
The type of card you receive will depend on your country of residence. Revolut's cards can be used at any location that accepts MasterCard or Visa, and all cards support contactless payments.
With Revolut, there's no charge for converting your money from one currency to another at the mid-market rate, and most online or in-store purchases made with the multi-currency card are free of charge.
Revolut has implemented a fair use policy for currency exchange. Customers who use GBP as their primary currency can exchange up to £1,000 (or the equivalent currency) each month for free. If a standard Revolut customer exchanges more than £1,000, a fair usage fee of 0.5% will be charged for any amount over the free limit. However, this fee does not apply to Premium or Metal account holders.
There may be a small charge for adding funds to your card in certain circumstances, which Revolut will inform you of before the transaction takes place. The type of card (MasterCard or Visa) cannot be selected by the customer and is assigned based on the location.
Your Revolut account can hold up to five virtual cards and three physical cards, with disposable virtual cards not counted towards these limits. Virtual cards can only be accessed through the Revolut app and can be used for online or phone purchases, including contactless payments through Google Pay or Apple Pay.
Disposable cards, which are generated in the app, offer an added level of security for single-use online payments at untrusted or unknown merchants. The information is automatically blocked after use.
Additional cards can be purchased for £4.99 (or the equivalent in your currency) plus any shipping fees. Upgrading to Revolut Plus or Metal will provide two additional cards for free via standard or express delivery, respectively.
The Revolut app allows you to manage your physical and virtual debit cards, and make changes such as cancelling and ordering replacements, blocking, or unblocking cards. Revolut offers a wider range of credit card options with lower exchange fees compared to Wise, which only has a MasterCard card available (Visa will be available soon).
WINNER: Revolut offers more credit card options and lower exchange fees.
Business Account
Wise and Revolut both offer business accounts to challenge the high fees typically charged by traditional banks for international money transfers. These digital banking alternatives are gaining recognition as a cost-effective solution for businesses in the finance sector.
WISE
You can sign up for a Wise for a Business account free of charge. You can send and receive funds and make payments using real exchange rates across the globe. You can even use it to handle payroll, pay invoices and purchase inventory in more than 70 countries.
Their business accounts are ideal for all kinds of companies, ranging from large organizations to independent entrepreneurs and freelancers. Personal transfers are allowed in all countries that Wise is legally allowed to conduct business in. There may be certain limits or restrictions on specific business transfers. You can review the business transfer restrictions section page for additional details.
Your Wise for the business debit card can be used to purchase items at physical and online stores and pay for business expenses. Check in which countries is the Wise card for businesses currently available. You can have Wise business accounts for each company that you manage.
To receive your own international bank information, there is a minimal setup fee. This is only charged once. The setup fee lets you receive funds in various countries. The fee amount is usually anywhere from 16 to 21 GBP (or currency equivalent). You'll receive your bank details after verification has been completed. The fee will be refunded if Wise can't verify your business.
Conversions between currencies also have a nominal fee. The fee applies to using your Wise debit card to spend money in a currency that's not currently in your account. The real exchange rate is always used when converting funds.
REVOLUT
To open a Revolut business account, your business must be registered and have a physical presence in Switzerland or within the European Economic Area (EEA). The company offers several pricing plans, each with its own associated fees.
While Revolut is exploring the possibility of supporting cooperatives, public sector businesses, foundations, and charities in the future, these types of organizations are not currently supported. For more information on unsupported business types, please visit the Revolut website.
With a Revolut business account, you can have two local accounts in EUR and GBP, and exchange and hold up to 28 international currencies. There are no limits on the number of fund transfers you can make, although some transfers may require additional information, which a Revolut team member will request.
Incoming transfers for SEPA instant credit transfers are limited to 100K EUR for Revolut business accounts. If a sender initiates a transfer that exceeds this amount, it will be processed as a normal SEPA Credit Transfer.
Winner: Wise. The Wise business account is available in more countries than the Revolut business account.
Additional Services
In addition to the previously mentioned services, both providers offer additional services and options.
WISE
Wise focuses on providing affordable money transfers between Wise accounts and bank accounts, accessible through their mobile application available on Android and iOS devices. You can send money to any location with internet access.
With the app, you can monitor the status of your transfers and even cancel them if necessary. You can also make credit and debit card payments or bank transfers quickly and easily.
Wise offers a unique feature known as "jars," which are separate accounts to hold funds that cannot be used to pay direct debits or spent using your debit card. These jars are commonly used to save funds for a rainy day, plan for expenses or bills, or save for a special purchase or trip.
Your Wise account can be integrated with other financial management tools such as FreeAgent, Quickbooks, and Xero. Additionally, it is compatible with both Apple Pay and Google Pay for added convenience.
Revolut
More Than Just Money Transfers.
Revolut offers additional features beyond just money transfers. In 2018, they started supporting cryptocurrencies. Customers can hold their cryptocurrency funds in their online accounts, but a fee is charged for this service.
Each cryptocurrency purchase or sale incurs a 2.5% fee, which is reduced to 1.5% for Revolut Premium or Metal members. These memberships require a paid subscription.
Customers who exchange over £1,000 (or equivalent currency) in a month are considered high frequency clients and are subject to an additional 0.5% fee for any cryptocurrency purchases or sales made through Revolut.
It's important to note that you cannot withdraw cryptocurrencies from your Revolut account or transfer them to another cryptocurrency wallet.
Revolut also provides insurance options and has a feature called Vaults, similar to Wise's jars. Revolut can be integrated with Apple Pay and Google Pay, and you can make purchases using your Revolut debit card through your smartphone. Business account holders can connect their accounts with third-party software services like FreeAgent, Xero, QuickBooks, and Slack.
Additional Revolut features include:
Vaults: A savings-like account that helps you save for specific purchases. You can choose to round up your transactions and save the spare change, set up recurring payments, or make one-time contributions. However, there is no interest earned on these savings.
Budgeting features: Allows you to set spending limits and monitor your monthly budgets.
Revolut Perks: A rewards program offering cashback to eligible users.
Cryptocurrencies: The ability to buy and sell cryptocurrencies at any time, with a 2.5% fee for Standard users and 1.5% for Premium or Metal members.
Insurance: Offers coverage for accidental damage starting at £1 per week.
Travel Medical Insurance: Provides dental and medical coverage while traveling, with a daily charge of £1 when abroad.
Donations: An easy way to support your favorite causes, with options for one-time donations, recurring payments, or rounding up spare change to be donated.
Recurring payments: Simple to set up and cancel as needed.
Direct debits: Allows for bill payments and other purchases.
Loans: Currently available only for UK residents.
Lounge Pass: A perk for frequent travelers, available for Premium or Metal members to purchase airport lounge passes.
Concierge: A feature for Metal members to use their own concierge for booking hotel rooms, flights, event tickets, and more.
Group bills: A function to split expenses with family and friends, with the ability to track and manage expenses from one central location.
Revolut Junior: Accounts for children linked to their parents' accounts.
Stocks: The ability to trade stocks.
Commodities: Trading options for precious metals like silver and gold.
Overall, Revolut offers a wider range of additional services, making it the better choice if that's what you're looking for.
Customer Service & Support
Regardless of your choice of service, having access to reliable customer service and a comprehensive knowledge base is crucial.
WISE
Wise offers comprehensive guides and in-depth help sections to assist you with resolving any questions or concerns you may have. Additionally, their dedicated customer service team is available for support through live chat, email, or phone call.
REVOLUT
Revolut also has an impressive help section that explains features, fees and gives answers to common questions. You can use the phone or the chat option to contact their customer service department. Rita, the bot will start your chat session. You can enter "Live Agent" to be transferred to a live operator if you need additional help. You can contact them on their social media pages or join the Revolut community.
Wise vs Revolut: The Decision Between Wise and Revolut
When it comes to choosing between Revolut and Wise (formerly TransferWise), it depends on your individual needs and location. While Revolut offers more features like stock trading, communities, and cryptocurrency trading, Wise focuses on mastering its core task with lower fees.
Wise has a higher trust rating, with positive reviews and ratings on Trustpilot. It is also available in more countries compared to Revolut. On the other hand, Revolut is a better option for those who regularly trade in different currencies and are located in Europe, as it also supports cryptocurrencies. Additionally, Revolut offers higher limits and disposable or virtual cards for online shopping.
Ultimately, the choice between Revolut and Wise comes down to what suits your specific needs. If you don't require the extra features offered by Revolut, then Wise may be the more straightforward choice, as it can become overwhelming with so many options available. However, either option would be a good choice and it's important to consider your unique situation.