Advertising on Twitter: Twitter is a valuable player in the social media advertising arena, and many are curious about how to effectively advertise on the platform. With over 400 million monthly users, Twitter is a leading source for discovering the latest information on a variety of subjects.
Brands and businesses can leverage Twitter to engage with users, audiences, and followers, ultimately increasing brand awareness, generating buzz, and boosting conversions. Twitter makes it easy to share marketing content.
However, just because the platform has impressive statistics – such as over 7,000 tweets sent every second – doesn't guarantee success. Without a solid advertising strategy, your efforts could fall short. This article will guide you through the process of effectively marketing on Twitter.
Table Of Content
Twitter Marketing Strategy
Twitter is an excellent platform for advertising, and if you want to grow your business, you should consider using it. However, the fast-paced nature of the platform can make it challenging for your content to stand out among the multitude of tweets.
This is where your understanding and skill in creating a Twitter marketing strategy become crucial. To achieve a significant impact and see a substantial return on your advertising investment, you need to learn how to effectively market on the platform."
The foundation of your Twitter advertising strategy should be centered around creating, publishing, and distributing content that resonates with your target audience and consumer personas. Establishing clear goals, such as increasing brand recognition, acquiring new followers, generating leads, boosting conversions, or driving sales, will guide your plan.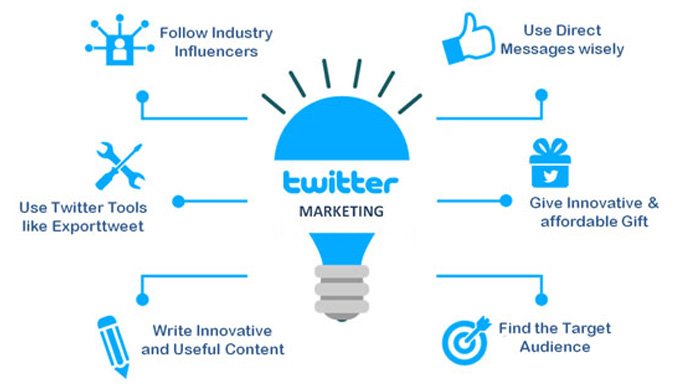 Executing a Twitter marketing plan is similar to other social media platforms, with some adjustments. It's crucial to produce targeted, valuable content and understand your target audience on the platform. Scheduling posts consistently and evaluating results after a set period is also necessary.
Read also:
That said and done, let's focus on some Twitter-particular techniques you should implement along with your marketing phase on the platform:
BRAND YOUR PROFILE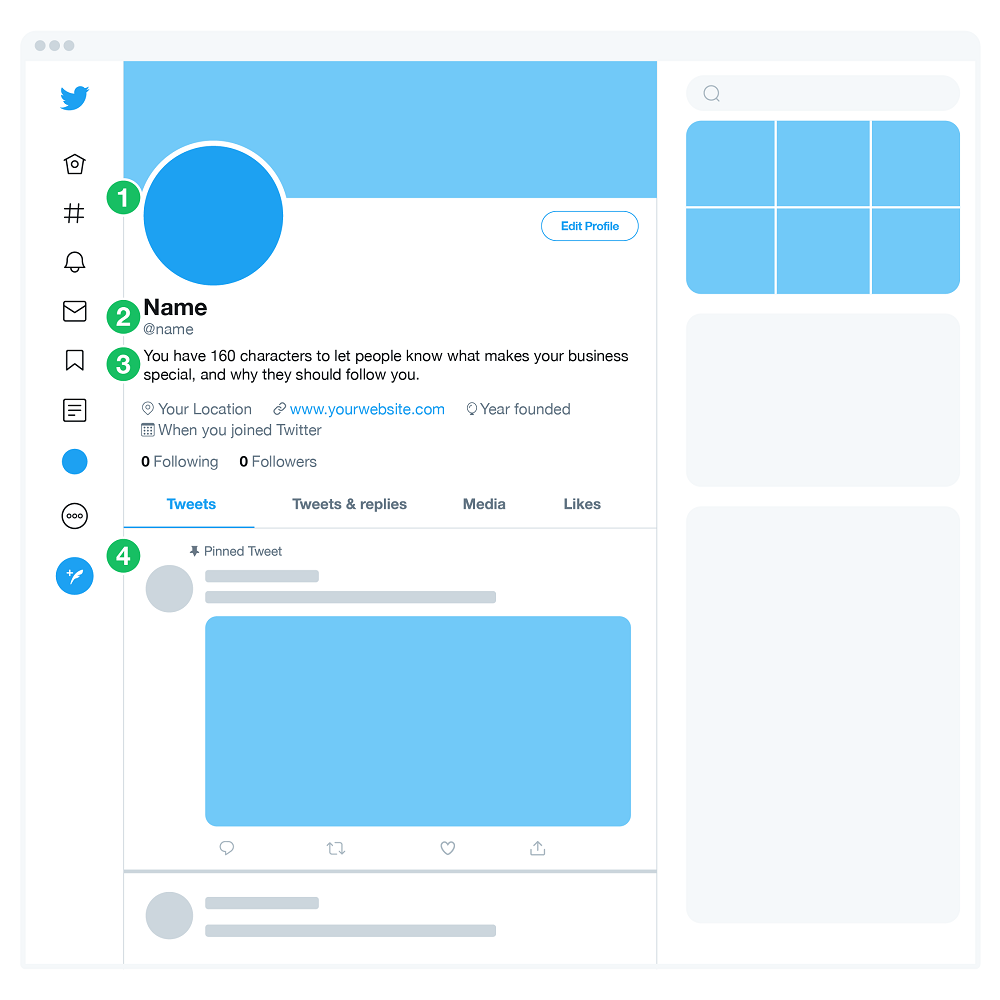 Branding your Twitter page should be the first step in your advertising journey on the platform. To immediately capture the attention of potential customers, make sure your page is clearly representative of your business. This involves incorporating your logo, colors, and other identifying information into your page's design. Thankfully, Twitter provides ample opportunities for customization to help you achieve this.
Twitter Handle
Your Twitter Handle, also known as your username, should represent your business name as much as possible. It's important to keep it short to make it easier for users to search and find your profile. A short handle also helps with brand recognition and consistency across all your social media platforms. Keeping your handle the same across all platforms is a recommendation by Awareseed.
Twitter Header
The header image on your Twitter profile serves as a background picture. To effectively advertise your business, use images related to it such as your brand logo or a branded photo. This adds extra appeal to your profile, clearly showcasing what your brand represents.
Twitter Profile picture
Your Twitter profile picture represents the face of your account, creating an identity for your profile. For successful marketing on Twitter, it is important to have a profile picture, and it is recommended to use your business logo as it will be displayed next to every post and interaction made on the platform.
Twitter Bio
Your Twitter bio is a brief overview of your business. It should provide a clear and concise description of what your business does, within 160 characters or less. Your bio can include your mission statement, values, and even a catchy call-to-action statement. The content of your bio will depend on the nature of your business.
IMPLEMENT TWITTER LISTS
Twitter Lists are categorized groups of Twitter accounts selected by users. They can be created by any user and are a useful tool for businesses looking to market on Twitter. Companies can use Lists to keep track of competitors, gather inspiration, and learn from others in their industry. Segmenting lists into groups helps streamline the use of Twitter Lists, allowing users to view tweets only from the accounts on that particular list.
ADVERTISE ON TWITTER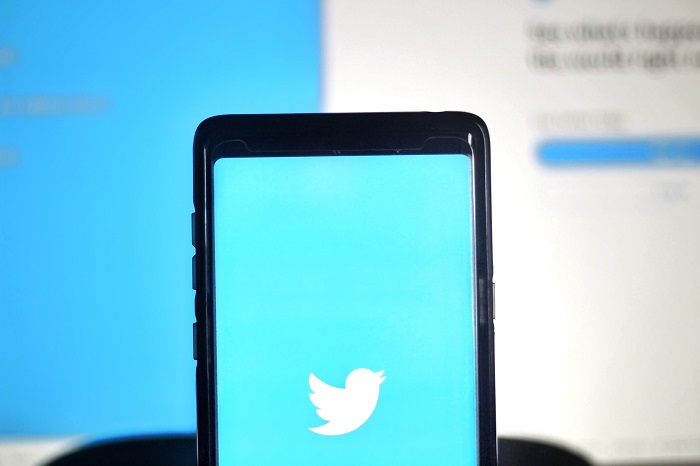 No advertising method is completed without advertisement. This is because organic reach will only take your business as far as possible and if you want major impacts, you need to spend some cash. Now that almost all social media systems have become pay-to-play mediums, advertising on Twitter is an super manner to connect to your goal audience.
Running advertisements on Twitter will assist enhance discoverability and in the end your reach. This may also have a high-quality impact for your business as well as your marketing goals. Advertising on Twitter can be done in two ways:
Promoted Tweets
Promoted tweets show your tweets in the Twitter streams or search results of selected users. It's a great option for increasing website traffic. You pay a monthly fee while promoting a tweet. Twitter will run your promoted tweets in a daily campaign targeting the desired audience specified in your settings. Twitter users can interact with Twitter Ads the same way they do with organic content.
Twitter Ads
Twitter Ads are ideal for businesses looking to achieve a specific goal, such as growing their follower base and increasing brand awareness. Businesses can choose from various objectives, such as app installs, video views, and website conversions, and target their audience in their campaigns. This choice will determine the cost of running the ad.
HOST A TWITTER CHAT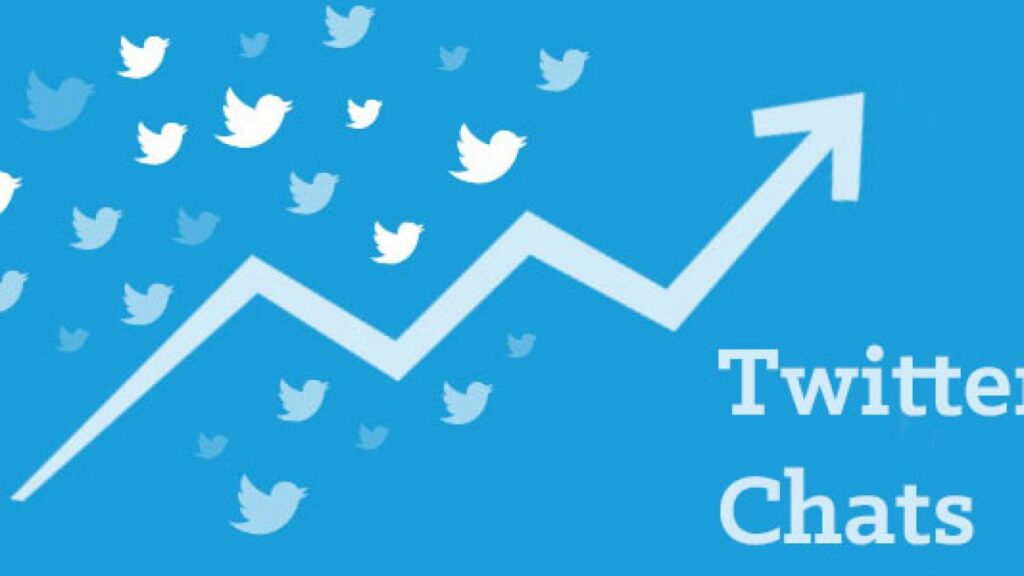 Twitter chat engages followers and interested audiences. Businesses can schedule and host Twitter chats to interact with their audience, discuss topics, gather opinions and feedback. This helps build a network of loyal customers who can spread the word about the business. Hosting Twitter chats provides a personal experience between the business and its audience and is easy to set up by selecting a topic, date and time, and creating a hashtag. The information can be shared publicly on tweets, website, Twitter bio, and other platforms. During the chat, the audience can join, participate, view responses, and share their comments using the relevant hashtag. Retweets can also increase reach and spread the word.
GET VERIFIED
Getting your Twitter profile verified is crucial for effective marketing on the platform. Depending on the size and industry, businesses and brands can apply for verification. Twitter typically only approves verification requests for accounts in "music, acting, fashion, government, politics, religion, journalism, media, sports, business, and other key interest areas".
Twitter verification displays a blue checkmark badge next to a verified business account, signifying its authenticity. This helps audiences differentiate between legitimate accounts and similar ones, adding trust and legitimacy to the business, preventing frauds and scams. Verification on Twitter provides a sense of security to the audience, knowing they are interacting with the real business.
Hacks to Improving Marketing on Twitter
We've covered a comprehensive guide on marketing on Twitter. But, to make the most out of your marketing strategy, here are some tips to consider:
TWEET AT PEAK HOURS
To maximize your marketing on Twitter, you need to understand the platform. Like any other social media platform, Twitter has peak hours. Certain days and times show higher activity levels on the platform.
Targeting these hours increases the chances of your audience engaging with your content. By identifying these peak hours and posting during them, you'll gain more impressions, boost engagement, and drive more clicks.
According to Buffer, tweets posted on Friday, Saturday, and Sunday have higher CTRs compared to other days of the week. For peak hours, many suggest posting between 12 PM and 6 PM.
Keep in mind that peak posting hours may vary depending on your target audience. You may need to experiment with posting at different times and days to determine what works best for your brand. Alternatively, check when your competitors post their tweets.
LEVERAGE TWITTER ADVANCED SEARCH FEATURE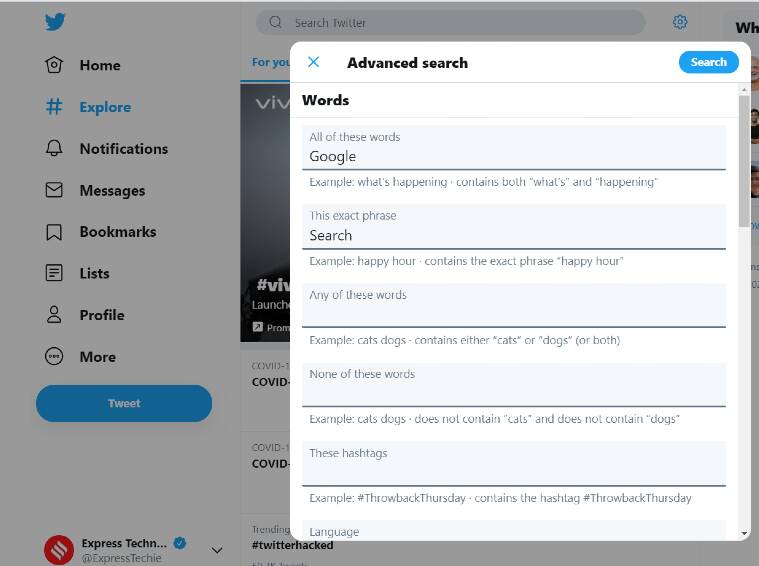 Twitter's advanced search feature enables businesses and brands to gauge their reach, perception, and awareness. With this tool, businesses can locate potential customers by searching for industry-specific terms. This feature presents businesses with free leads, which they can then capitalize on to effectively market themselves.
USE IMAGES AND VIDEOS
When possible, use quality videos and images in your tweets. Research has shown that tweets with images perform better than text-only tweets. Photos and videos add a visually appealing aspect to your content that can catch Twitter users' attention as they scroll through their feeds. In fact, tweets with videos receive six times more engagement on average than those without.
Images and videos are an effective way to showcase your product line or demonstrate how to use your products, making your content more personal. Additionally, incorporating images and videos into your tweets has been proven to enhance engagement.
UTILIZE ANALYTICS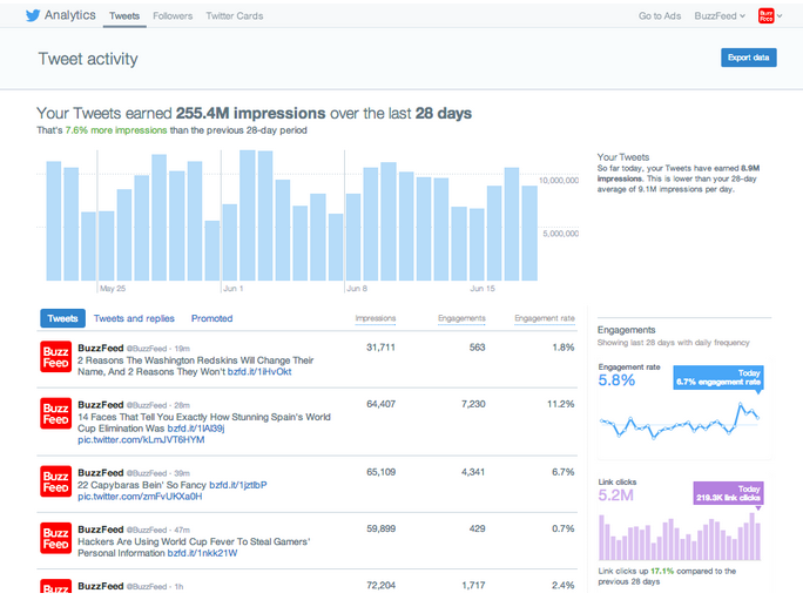 To track your Twitter marketing success, periodically review key metrics, including:
Engagement: track retweets, follows, replies, favorites, and click-throughs. Consider all hashtags and links.
Impressions: see how many times your tweets appear in your audience's timelines, even if they're not following you.
Hashtags: see which hashtags are used often and frequently by your audience and followers.
Top tweets: see which of your tweets received the most engagement.
Contributors: monitor the performance of individuals with admin access to your account. This helps you determine who to keep or remove.
Conclusion
In conclusion, to effectively market on Twitter, businesses and brands need to focus on a combination of strategies including posting at peak hours, using images and videos, tracking their analytics and engagement metrics, and leveraging the advanced search feature to find potential customers. Consistently analyzing these metrics can help businesses adjust their strategy and ultimately achieve their marketing goals. By implementing these tips and regularly reviewing their performance, businesses can maximize their impact and reach on the Twitter platform.